Yemeni Entrepreneur carves out a success story in Istanbul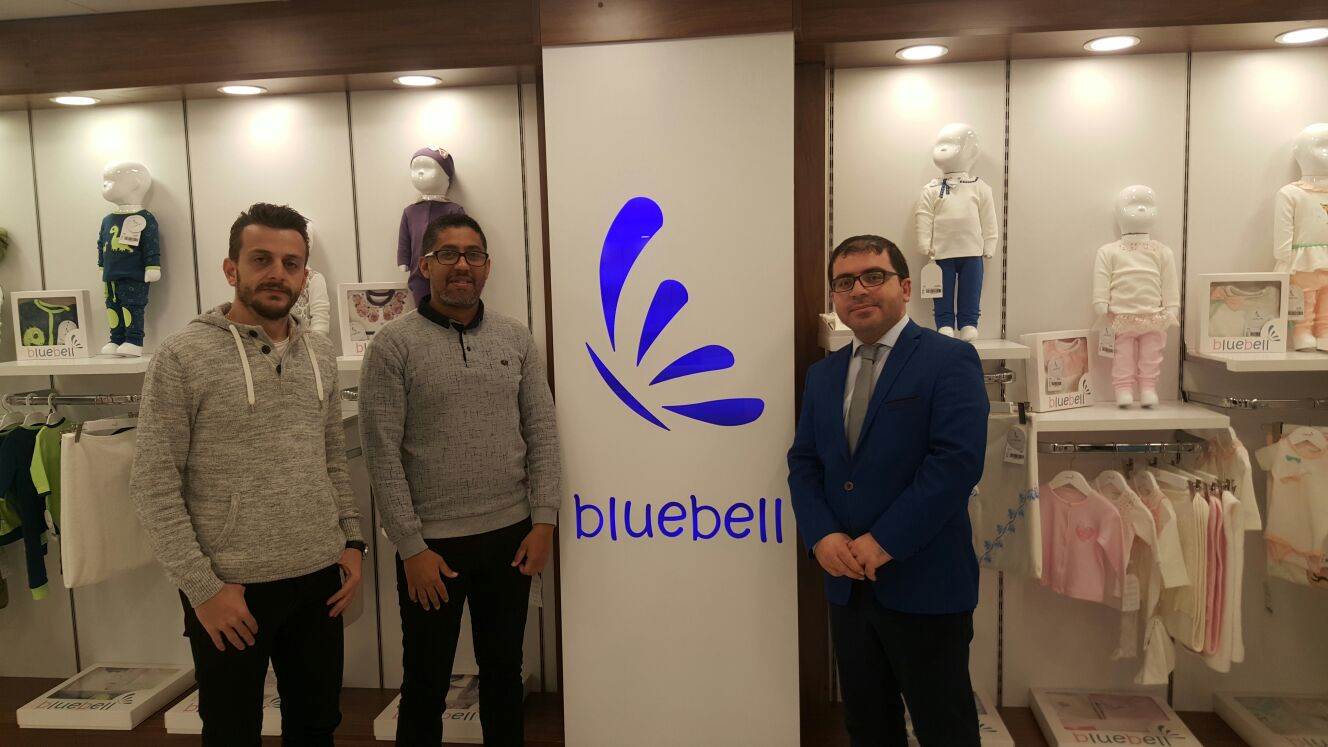 Amen Saleh Abdouh is a Yemeni investor who runs a textile company, Sahari Textile. Sahari Textile is a fast-growing, young and dynamic "baby wear" retailer, which is based in the downtown of Istanbul. Founded in Saudi Arabia in early 2000s, the group has its brand as "Bluebell". The staff of the company includes a blend of specialists with the diverse, energetic and experienced background.
The Bluebell team, involving management staff, designers, fabric technologists and sewing masters, is dedicated to giving the latest trends in baby wear fashion, with a focus on the characteristics that matter the most: quality, design, and customer service.
The customer is at the heart of this unique business model, which includes design, production, distribution, and sales through our extensive retail network. In Bluebell every design has a story, every design is unique, and every design is approved by a team of parents just like the consumers: moms and dads who want nothing but the best for their kids.
The most important advantages that distinguish Bluebell's products are the standards of quality and molds. In production processes, the inputs capture only 100% cotton fabrics made from high-quality yarn; so the products are neither deformed nor stretch. Moreover, there is no color fading problem. Furthermore, Bluebell uses high-quality nickel-free buttons and buckles, laces and zippers, accessories and parts that pass all the troubleshooting tests. Hypoallergenic accessories are in compliance with European standards. Regarding the design and molds, the experienced designers work diligently on the models, making them perfect. Each Bluebell design is unique, each one has its own narrative, and besides that, every design is approved by a team of Moms and Dads.
Exporting to more than 20 countries
Bluebell is exporting to more than 20 countries for 2 years. Even though Amen Saleh Abdouh, the owner of the company, had been in Saudi Arabia for 15 years, he decided to continue his business career in Istanbul due to the business-friendly environment in the city.
We had an interview with Mr. Abdouh and learned about his success story here in Istanbul; and how he had come to a conclusion to move here.
"I am indeed from Yemen. I went to Saudi Arabia 15 years ago for an undergraduate degree. After graduation, I worked in several companies in different sectors. After long cogitation, I decided to start up my own company. Even though I had been living in Saudi Arabia for 15 years, it would be very difficult for me to open the new company since foreign entrepreneurs cannot benefit from any incentives or tax discounts like local companies can, due to Saudi regulations. While competing with opponents is difficult for newcomers, this regulation made competition nearly impossible."
Istanbul's entrepreneurship ecosystem is dynamic and inspiring
"I first arrived in Istanbul while I was working for another company for an International Exhibition on textile business. Before seeing Istanbul, I was thinking that every city or country was like Saudi Arabia or Yemen. I personally witnessed the business culture, ease of doing business and the entrepreneurship ecosystem of Istanbul. Meanwhile, when I learned that there is no difference between local and foreign entrepreneurs on government incentives and tax discounts, I was really shocked! That was even beyond my dreams. In conclusion, I established my own company on baby textiles and outwears. We created our own brand and now we are exporting more than 20 countries. There are more than 15 million people here and that is three times of Jeddah's population. Universities, restaurants, museums, tourism… The city is full of life.
By the way, you can establish your company in your name. That is impossible in many countries. Labor costs are more or less the same with Saudi Arabia. I had no idea on employment incentives until the Invest in Istanbul Office informed me. I will definitely apply for them as soon as possible. In Istanbul, there are lots of alternatives to transporting goods, business promotion, and production equipment."
As a foreign entrepreneur, I would like to invite international entrepreneurs to Istanbul
"In order to invest in the Gulf countries, you have got to tackle numerous obstacles in. Even as a Yemeni it's not advantageous for me to invest in Saudi Arabia. That is also blocked via various quotas. In Istanbul, there is no barrier to enter the market! Besides, foreign investors can benefit from all governmental incentives like locals.
There are lots of investors in Arab countries, who plan and want to invest in Turkey. Sometimes they find my cell phone number and call me about how they can start their business. When you decide to invest in a different country, the most important thing is true right information.
It is also important to know how you reach the correct information. Reaching the exact, clear and correct information is hard for us. Invest in Istanbul will absolutely fill this gap. As a foreign entrepreneur, I would like to invite expats to Istanbul."