Fitch raises Turkey's growth forecast to 5.5%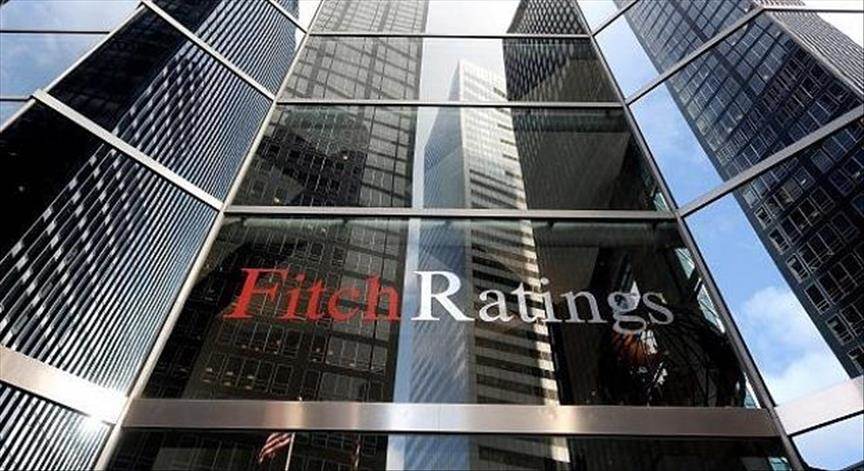 Fitch Ratings revised up its 2017 growth forecast for the Turkish economy from its June prediction of 4.7 percent to 5.5 percent, the London-based credit rating agency announced on Monday.
"Growth has again come in ahead of Fitch's expectations," the agency said, noting that Turkey's economy grew beyond expectations in the first quarter (5.2 percent) and second quarter (5.1 percent) of this year.
"Performance remained supported by various government incentives including temporary fiscal measures and a jump in the Treasury commitment to the Credit Guarantee Fund (CGF)," which has boosted lending to small and medium-sized enterprises (SMEs), Fitch said.
In March, the new CGF came into force to boost the overall balance of loans for industry and businesses to 250 billion Turkish liras (around $70 billion) by providing Treasury guarantees for losses from possible non-performing loans.
Earlier this year, the Turkish government also reduced a 6.7 percent special consumption tax on white goods to zero, and offered a time-limited break on the VAT on furniture -- 18 percent to 8 percent -- in a bid to support domestic demand.
"High-frequency indicators suggest that the strong momentum was maintained in the third quarter of 2017," Fitch noted. "The annual comparison will also be boosted by base effects, due to the disruption to activity caused by the failed coup attempt in the third quarter of 2016."
"Fitch expects 3Q17 growth to exceed 7 percent. We have therefore revised up our 2017 growth forecast further, to 5.5 percent from 4.7 percent in June," it said.
Last year, on July 15, the country witnessed a failed coup attempt by the Fetullah Terrorist Organization (FETO), causing 250 people to be martyred and nearly 2,200 injured.
Growth through 2019, 2020
The Turkish economy expanded 3.2 percent last year, while growth in 2015 was 6.1 percent and in 2014 was 5.2 percent.
"The bulk of new funds available under the CGF have been drawn, and many of the fiscal measures are due to lapse before the end of the year," Fitch said, adding:
"As a result, Fitch expects growth to slow in 4Q17 and we have maintained our forecast for 2018 and 2019 of 4.1 percent."
Ankara is targeting growth of 5.5 percent this year as well as through 2020, according to the country's Medium-Term Program (MTP) announced on Sept. 27.
"Political considerations ahead of elections that have to be held by November 2019 may trigger further rounds of stimulus, and Fitch's growth forecasts are based on a looser fiscal policy than in the recent past," the agency said.
"Pass-through from the sharp fall in the lira around the turn of the year continues to put pressure on inflation, with headline and core rates both in double digits in August," Fitch said.
One dollar was exchanged for 3.5760 Turkish liras at 5 p.m. local time (1400GMT) on Monday; the exchange rate climbed to an historic high in mid-January of 3.94.
The U.S. dollar/Turkish lira rate was 3.02 on average last year, compared to 2.71 liras per dollar in 2015.
Inflation
"Base effects are expected to keep inflation in double digits into 4Q17, and two-year inflation expectations are hovering around 8 percent, well in excess of the Central Bank's 5 percent target," Fitch noted.
Turkey's MTP is aiming to reach 5 percent inflation in 2020, down from 8.5 percent in 2016, and is predicted to be 9.5 percent at the end of 2017. Annual inflation stood at 10.9 percent in June, 9.79 percent in July, and 10.68 percent in August, according to TurkStat.
The rating agency said that double-digit inflation should prevent the Central Bank from easing monetary policy this year.
"The modest fall in inflation expected in 2018 should allow some scope for easing, which is initially expected to take the form of a change in rates through which the Central Bank provides funding," it said.
Fitch said the lira remains vulnerable to changes in global financial market conditions, predicting the USD/TRY rate would stand at around 3.50 by the end of 2017.
Source: Anadolu Agency - October 2, 2017.