A navigation app designed for Istanbul: IBB Yol Gösteren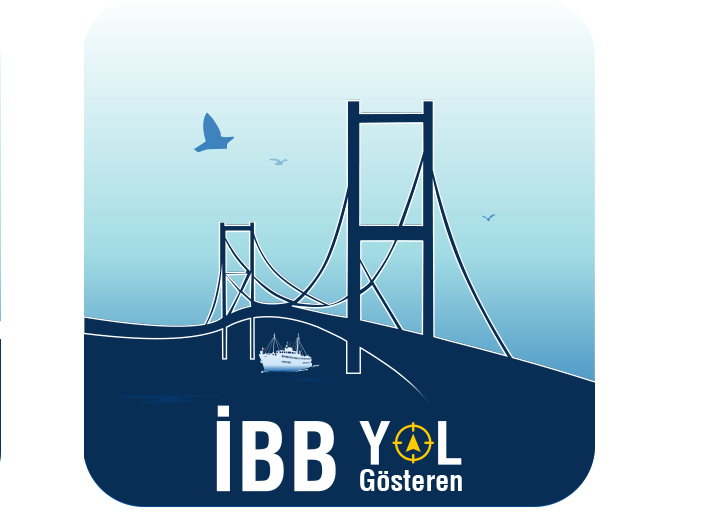 The service provided by all navigation apps is basically the same: to get you from one place to another via fastest route possible. IBB (Istanbul Metropolitan Municipality) YolGösteren navigation app differs from other navigation apps developed by global giants like Google, Apple, and Yandex, in that it was developed by Istanbulites for Istanbulites.
It's hard to say that Istanbul, like other grand, crowded and complex metropolitan cities that exceed imagination, would make it easy for those who want to go from one place to another inside the city. IBB YolGösteren app, developed by Istanbul Metropolitan Municipality for both Istanbulites and those who are visiting Istanbul, makes it possible in Istanbul and other cities in the Marmara region to travel effortlessly. The app, which supports Turkish, English, German, French, Italian and Arabic, works on iOS and Android platforms.
Providing the standard services offered by other navigation applications, IBB YolGösteren, for example, allows you to reach your destination as quickly as possible by using live traffic data, and automatically creates a new route in case of a traffic accident or anything affecting the traffic flow on your route.
Integrated with Istanbul's public transportation, the application provides environmental-friendly and sustainable transportation options. It is possible to see real-time traffic intensity data in Istanbul with IBB YolGösteren and instantly be notified of situations that adversely affect traffic flow, such as accident, maintenance, and repair work. Easy access to the Istanbul Metropolitan Municipality's traffic cameras or the list of pharmacies in duty in Istanbul is among the services also offered by the application.
IBB YolGösteren works in an integrated manner with the parking lots of İSPARK, a subsidiary of Istanbul Metropolitan Municipality. In this way, users can reach the occupancy information and locations of İSPARK parking lots located at a total of 606 points in Istanbul.
The iOS version of the app can be downloaded from here.
The Android version can be downloaded from here.
For further info, please visit the official website.